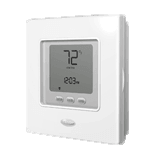 CONTROL THERMOSTATS
The communicating control is designed exclusively for our Infinity system products and is the brains behind our ultra-efficient Greenspeed™ intelligence systems. Lastly, there's energy management and remote access features.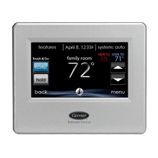 WIFI THERMOSTATS
The CôrTM thermostat is designed to combine home comfort with reduced energy use. It saves an average of 20% on heating and cooling energy costs. It's what we call the heart of a smarter home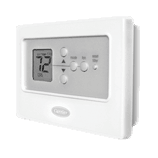 ZONE THERMOSTATS
The ComfortZone thermostat allows you to program temperature and humidity levels in 7 independent day cycles, with options for 2, 4, or 8 zones. A single zone includes room sensors, equipment controllers, and outdoor air and duct temperature sensors.